Today, we are excited to announce launching Dorsunator, a handy and useful productivity app that is available on all major platforms!
At Pragbits, we designed Dorsunator for one single but very important task: allowing our users to quickly share clipboard data and other temporary information across device boundaries. Have you ever been to the situation where you just needed a block of text, a single image or a web address link from one of your devices, and access it on a different one? Like right now, no registration, upload forms, sending emails, selecting sync folders, looking for shares. You just want that piece of data, and you want it now.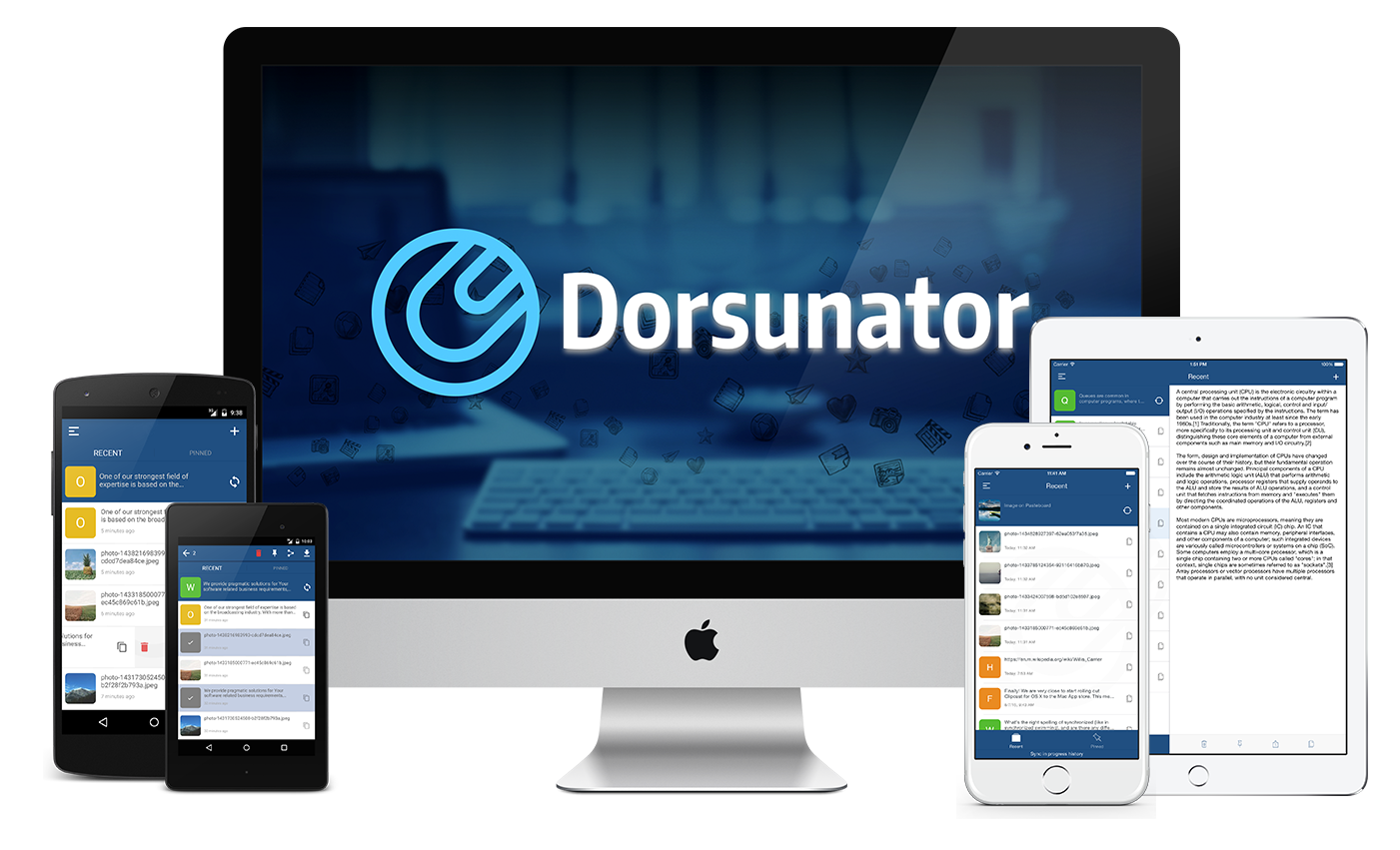 So how does Dorsunator work exactly? Dorsunator works over the internet for data synchronization using a cloud provider. The current cloud provider is Dropbox, this means two things: First, you don't need to sign up for anything to use Dorsunator if you already have a Dropbox account. Also, Dropbox is a robust service, which also makes Dorsunator to be a stable application as well. On the other hand, if you do not have currently a Dropbox account, you will need one but no worries, Dropbox offers a free tier which is more than enough for using Dorsunator.
What you can do with Dorsunator, at the most basic level, is simply throw your temporary information back and forth between your devices and computers, without worrying too much on how to do it. The idea is to not think on it, just do it. The reason we initially created Dorsunator was exactly this reasoning every time we needed to drop something temporary information from device A to device B:
How should I do this? Should I send an e-mail to myself? Or should I use Dropbox app, or other file syncing tools? Wait, those are for my files, I don't want to mix that with my temp data… I will forget later and I will clutter my files… Also, where should I put it? To a file? I just need the URL for this site, or a content of this message. Now I need to create a file, to sync… Oh, my, I better just type that URL by hand on the other device, it will be faster.
Well, if you ever have done this reasoning at least once, Dorsunator is for you! Go ahead and try it out for your favourite platforms!